Joel Savary is the founder of Diversify Ice Foundation, a non-profit aimed to diversify the sport of figure skating by cultivating skaters of color. In his new book, "Why Black and Brown Kids Don't Ice Skate," Joel outlines many of the issues plaguing the sport and provides strategies for infusing diversity to reinvigorate the sport overall.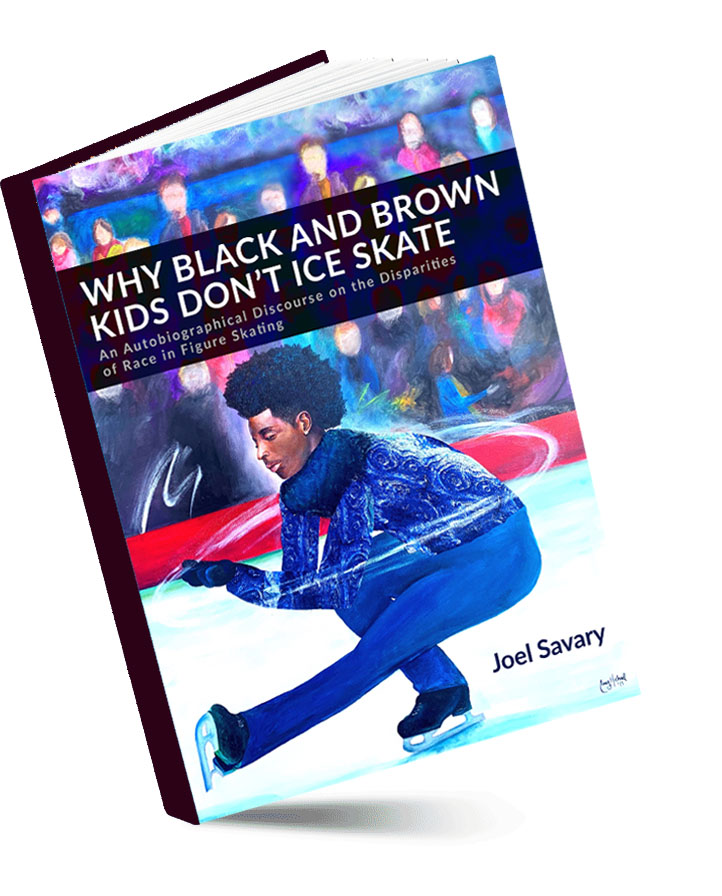 "No, I didn't steal them. My mom just bought me these skates." I felt very uneasy. I was the only African American kid at the ice rink. My first private freestyle lesson was starting soon, so I laced up my skates and took to the ice with an uncomfortable fear that I would be pulled off – or worse, hauled off in hand cuffs – for her false allegation. I didn't have time to waste. My mom only gave me enough money for one freestyle session, which was twelve dollars for fifty minutes. I pushed the woman to the back of my mind. I got on the ice and started warming up.
National & World Figure Skaters to Follow
[slide-anything id="129″]
Figure Skating Legends Who Broke Barriers
Mabel Fairbanks
Tai Babilonia
Debi Thomas
Atoy Wilson
Derrick Delmore
Surya Bonaly
Mabel Fairbanks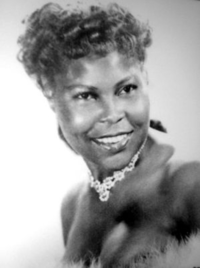 Mabel Fairbanks (Nov. 14, 1915 – Sept. 29, 2001) overcame many obstacles to become a pioneering American figure skater and coach.
Orphaned at the age of eight, she took on a series of jobs including babysitting in a home that overlooked the Central Park ice rink. Inspired by watching children skate, she bought herself used skates and took to the ice.
Unfortunately, the local rinks and the U.S. Figure Skating Association established rules that denied access to people of color. In the 1930s, when Fairbanks was turned away from the local rink her persistence prevailed as she kept returning until the manager allowed her to skate. Her dedicated practice made her a force on the ice, but as an African American/Native American she was not allowed to enter any competitions. This ensured she would never be a contender for the Olympics.
Mabel Fairbanks performed in ice shows internationally and coached many Olympic figure skaters including Debi Thomas, Tai Babilonia and Atoy Wilson. She made history by being the first and only black skating coach to be inducted into the U.S. Figure Skating Hall of Fame in 1997.
Tai Babilonia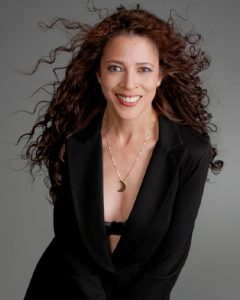 Tai Babilonia (born Sept. 22, 1959) is one of the greatest figure skaters in U.S. history. Black-Filipino-Native American, Babilonia was the first U.S. figure skater of partial African American descent to compete in the Olympics (twice) and win world titles.
Figure skating legend Mabel Fairbanks paired Babilonia with Randy Gardner. Together, they won *five* U.S. National Champoinships and the Pairs Gold Medal at the 1979 World Championships.
Babilonia began skating with she was six years old. She dropped out of school and started private tutoring in seventh grade in order to train full-time. The cost of her training took a toll on her family. Her father was a Los Angeles police detective who worked three jobs to pay for skating lessons, costumes, skates and travel. Her mother was a housewife and one of the few black "skating moms." 
The "Tai & Randy" pair were headliners for the No. 1 touring show in America, "The Ice Capades" for three years. They performed nine months out of the year with only one day off a week. Tai Babilonia inspired many people of color to get on the ice and helped pave the way for other skaters in the sport.
Debi Thomas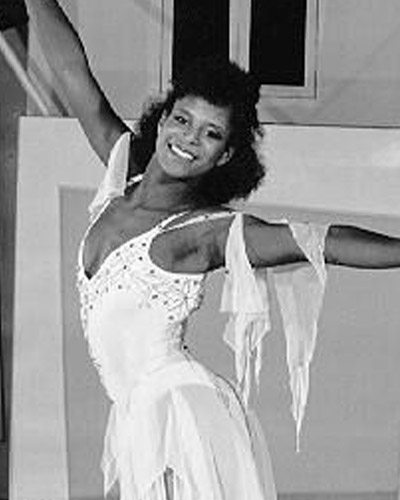 Debi Thomas (born March 25, 1967) was not only the first African American to win a medal at the Winter Olympic Games in 1988, but she is the 1986 World Champion and a two-time U.S. National Champion.
Thomas began skating at age 5. At age 9, she took private lessons and entered competitions. She credits her mother with much of her success for driving her over 100 miles a day between home, school and the ice skating rink. 
As a young African American skater, she experienced discrimination when judges gave her lower scores than her counterparts whom many thought had performed less-impressive skills. This fueled her drive to work harder. At age 12, she advanced to Nationals where she won a silver medal in novice finals. At age 18, she won the gold medal in the World Championships.
While most professional figure skaters trained full-time, Thomas was working on an engineering degree at Stanford University. She later went to medical school and became a doctor. Thomas was inducted into the U.S. Figure Skating Hall of Fame in 2000.
Atoy Wilson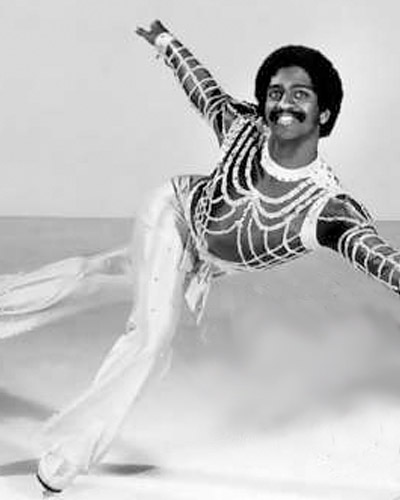 Aton Wilson (born ~1952) is a pioneer with many "firsts" in the sport of figure skating. 
Wilson's first coach was the legendary Mabel Fairbanks who helped skaters of color navigate existing racial barriers. Thanks to Fairbank's influence, Wilson became the first black member of the Los Angeles Skating Cub.
Later, Wilson became the first African American skater to compete at the  U.S. Figure Skating Championships where at age 13, he placed second in the Men's Novice Event. One year later, he won the Novice Men's Event Championship title. 
At age 7, after his parents took him to see the ice show, "Ice Follies," he expressed interest in taking skating lessons. After his successful career as a competitive figure skater, Wilson went full circle and performed as the principal skater in"Ice Follies" and other major ice shows.
Derrick Delmore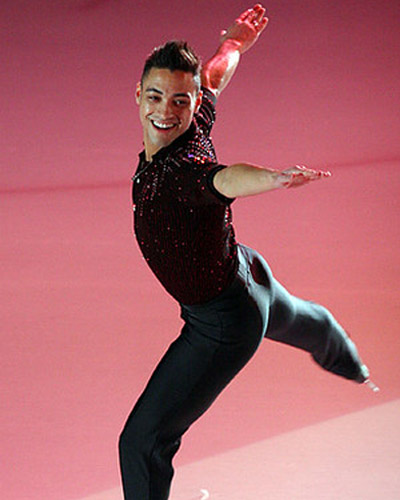 Derrick Delmore (born Dec. 12, 1978) is the first African American man to win the Junior World Championship title.
Delmore started skating when he was eight years old.  He competed in novice pair skating and men's singles.  In December 1997, he was awarded gold at the 1998 World Junior Championships in Canada.
In addition to his successful skating career, Delmore, was awarded the Paderewski medal for a decade of playing classical piano at the national level. He attended Stanford University, graduating in June 2000 with a double major in communications and psychology.
Delmore works as a skating coach at the East West Ice Palace in California.
Surya Bonaly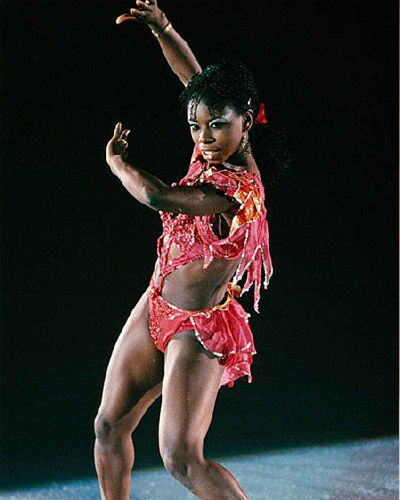 Surya Bonaly (born Dec. 12, 1973) is the only Olympic figure skater to land a back flip only on one blade .
Bonaly, as a dynamic French competitive figure skater, became a 3-time World silver medalist, 5-time European champion, Junior World Champion and 9-time French national champion.
Bonaly began her career as a competitive gymnast and began skating when she was 11-years-old. She had an impressively long career as a figure skater and toured with the skating show Champions on Ice. 
Bonaly is currently a figure skating coach living in the United Stakes.